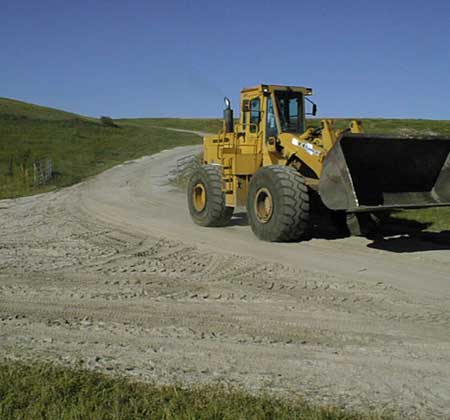 APS Silt Stop® material is designed to agglomerate very fine particulate and retain that agglomerate for 1-4 days, while still allowing water to penetrate the soil.  This has been shown to reduce airborne dust from haul roads, waste dumps, tailing piles, and open areas on construction sites. 
Application is Easy!
Step 1) Add the Silt Stop® emulsion to your hydroseeder or water truck (preferably with a mechanical agitator).  The amount you need to add is dependent on the size tank your machine has; follow the manufacturer's guidelines.
Step 2) Allow the Silt Stop® to mix with the water for 3-5 minutes, then apply to the soil surface.
That's it!  Silt Stop® does not require any curing time.  It binds the very top of the soil together to prevent dust from forming, while still allowing water to penetrate into the ground.
Downloadable Files
Dust Control
Pin It